The Ore Mountains, for an active holiday
Experience it now
The BLOCKLINE mountain bike adventure, for active families, runs through the natural low mountain landscape of the Eastern Ore Mountains. The story behind the BLOCKLINE is told through fascinating wood craft art works, carved by the world's best chainsaw sculptors, in the nearby village of Blockhausen. The 14 "eight-thousanders" in the Ore Mountain/Vogtland nature park are practically made for a hiking holiday. Charming Ore Mountain villages, the Saxon state capital of Dresden, and many more destinations await. In winter, the cross-country ski trails and ski region are not far away.
Ready for your Ore Mountain active holiday?
Being active feels good
Advantages we offer
Top choice in Holzhau: the BLOCKLINE family mountain bike route right on our doorstep, which can be cycled by children over the age of 8
The cross-border Stoneman Road cycling route – from Oberwiesenthal to Altenberg, with route variants in Saxony and the Czech Republic – has a stamping point in Holzhau.
We are lodging partners to the KAMMweg – the Ore Mountain/Vogtland long-distance hiking trail, to the Stoneman Road, and to the BLOCKLINE eight-thousanders.
Ski slope with ski lift, toboggan slope with toboggan lift, and 120 km of cross-country ski trails in close proximity to the hotel
For these target groups, we offer a dry room, a ski room, a laundry room, a garage with workshop area, a Bosch quick-charging station, bicycle tubes, and repair kit.
Tourist information office with a host of tips for your active holiday, and for attractive excursion destinations in the Ore Mountains and the Czech Republic.
Special places in the Ore Mountains

On the road in Saxony on your active vacation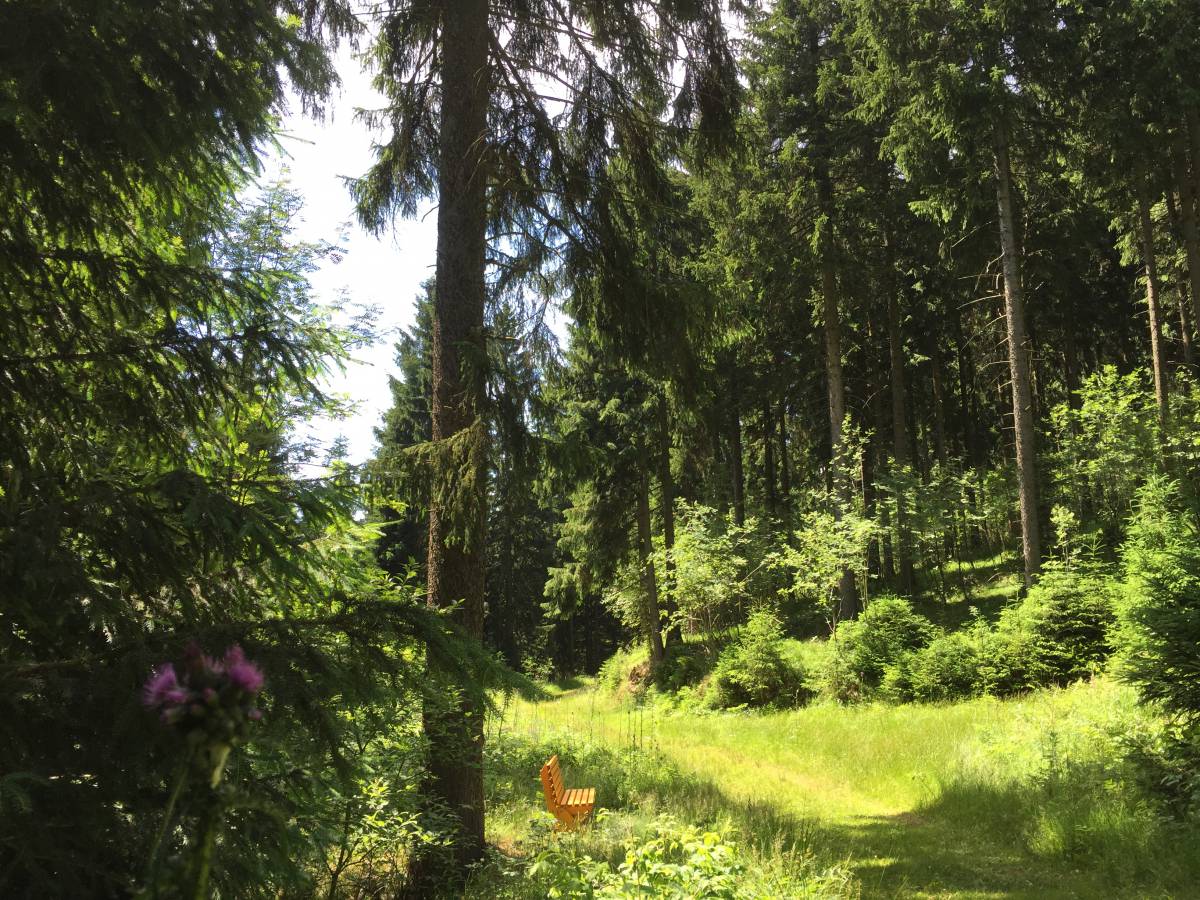 14 peaks in the Eastern Ore Mountains
Eight-thousanders
The Ore Mountains is a low mountain range, but what a low mountain range it is! We are proud of the 14 peaks, which are each at least 8,000 decimetres tall, and so we lovingly refer to them as our "eight-thousanders". This includes the Steinkuppe, at 8,048 dm, and the Kannelberg, at 8,050 dm – therefore both approx. 805 metres tall, and right here in Holzhau. The Kannelberg is also known as Dragonhead, as there is a rock at the foot of the mountain that is similar to the head of a dragon. The 14 "eight-thousanders" in the Ore mountains can be explored on foot, or make a great start to a mountain bike tour on the BLOCKLINE.